The Dead Electrics new EP, Patience
Patience out July 15!

Patience is The Dead Electrics first EP.
The EP features five songs: four originals and a cover of Chromatics "Cherry".
Patience will be available on all streaming platforms.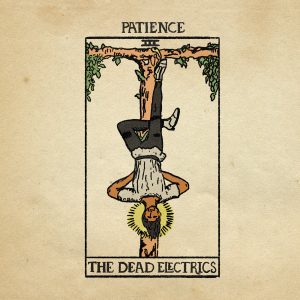 The Dead Electrics
 About
The Dead Electrics features otherworldly synths and a beautifully dreadful buzz of electricity. The Southwest-based band finds its influence in late 60's classic rock, with a taste of 80's post-punk, and early 90's alternative. With the eerie psychedelic amusement of Meet Me in the Shadows to the poetic moodiness of Skin and Bone the band offers something for everyone; leaving you wanting more.
Jimmy Aranda – Vocals / Guitar
Saul Ibarguen – Drums
Josue Maese – Rhythm guitars
Brandon Arpin – Bass
 Add Us
The Dead Electrics News
Find all the latest updates with The Dead Electrics here. 
Jimmy from The Dead Electrics on Hitting The High Note Podcast! Hitting the High Note...
The Dead Electrics single Skin & Bone was featured on Stepping Out's Podcast, Episode #180...
Meet Me In the Shadows Behind the Scenes
 Gallery
Stay Updated
Join our mailing list